Andre is clearly living a very comfortable life with his family and goes to work at Blue View Nursery with his mom most every day. Andre enjoys greeting visitors at the Nursery. If you're in the neighborhood stop in and say Hi!
Andre (right) and his "sister" Ginger, a Bengal by association (left), are best friends.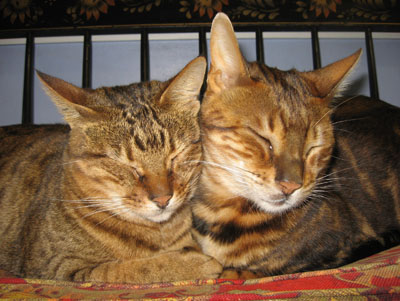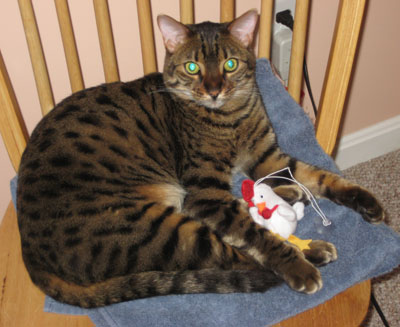 Otto lives with is mom and "siblings" southwest of Boston. He is a real snuggle bug.
Marley likes to supervise her mom's work, when she works from home.